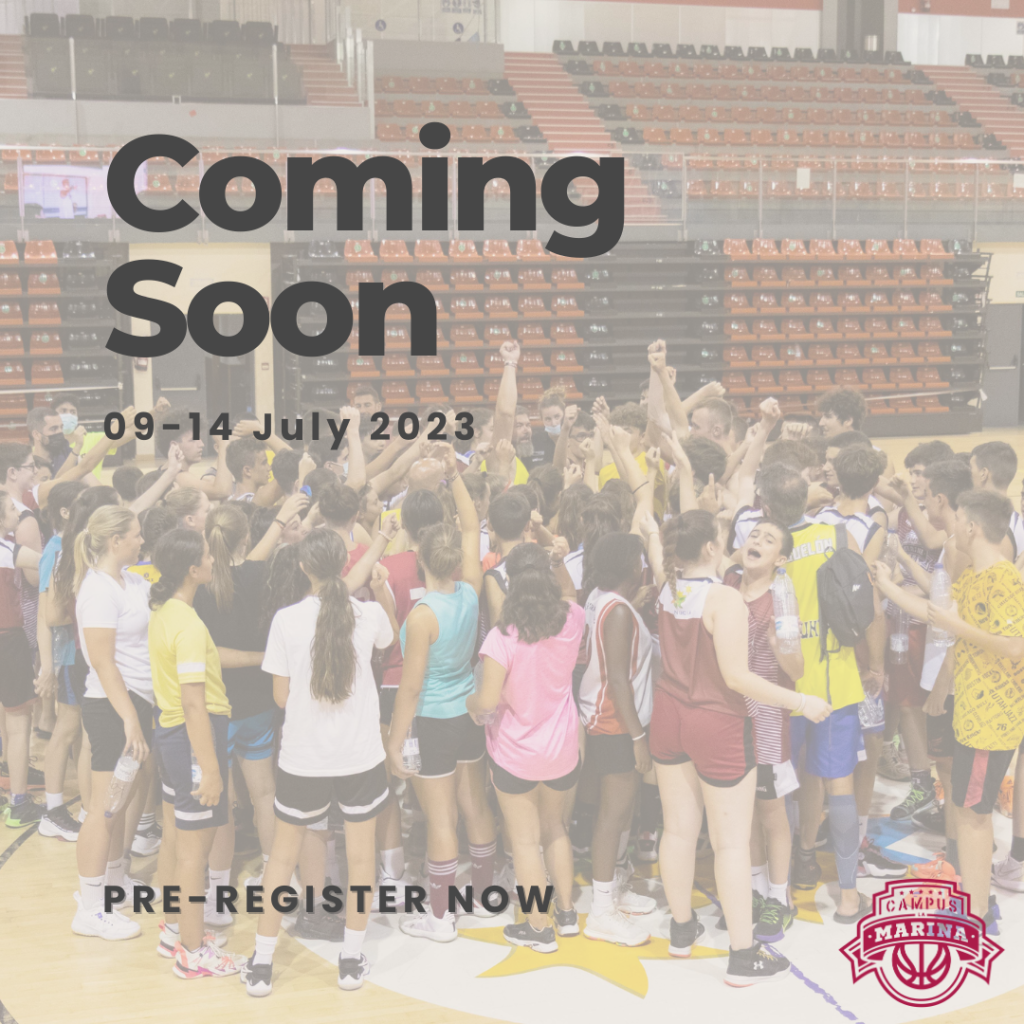 Información preliminar
Estamos casi listos para abrir el periodo de inscripción para CLM2023. Dentro de muy poco estaremos listos.
Este año solo habrá una semana de campus, en LA NUCIA.
Del domingo 09/07/2023 al viernes 14/07/2023.
La novedad de este año, es que abriremos inscripciones para jugadores sub-20 que quieran mejorar su juego de cara a la próxima temporada.
Si bien el plazo de inscripción está cerrado, existe la posibilidad de pre-inscribirse ahora mismo.
La preinscripción no conlleva compromiso, pero te da la posibilidad de asegurar tu plaza una semana antes de que abramos el plazo de inscripción para el público..
Teaser info
We are almost ready to open registration period for CLM2023. Soon we will start with registrations
This year there will be only one week of campus, in LA NUCIA.
Sunday 09/07/2023 until Friday 14/07/2023.
This year's news is that we will open registrations for U20 players who want to improve their skills for the next season.
While the registration period is closed, there is the possibility to pre-register right now.
Pre-register is without any compromise but gives you possibility to secure your spot a week before we open registration period for the public.
PRE-REGISTER HERE