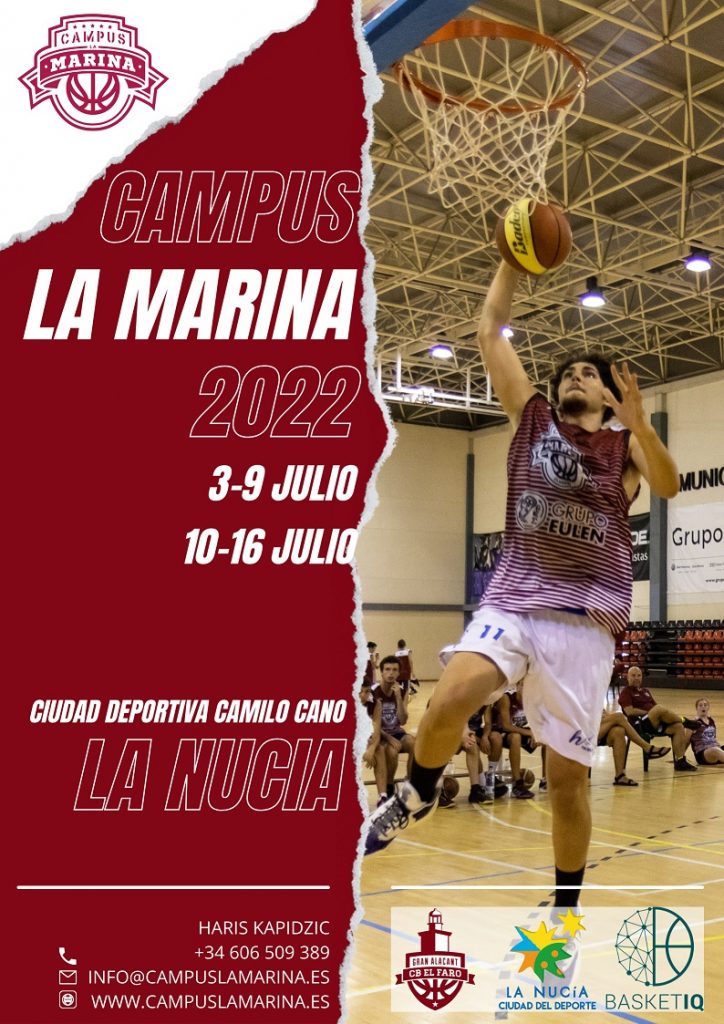 Ya esta abierto el plazo de inscripciones para Campus La Marina 2022.
Tal y como adelantamos hace una semana, volvemos a tener el placer de contar con las instalaciones de Ciudad Deportiva Camilo Cano de la Nucia y colegio Muixara.
Igual como año pasado ofrecemos dos turnos diferentes, de 3 a 9 de julio y de 10 a 16 de julio. El plazo de inscripción esta abierto hasta 30 de mayo o hasta que se agoten las plazas disponibles.
The registration period for Campus La Marina 2022 is now open.
As we announce a week ago, we are once again pleased to have the facilities of Ciudad Deportiva Camilo Cano de la Nucia and Muixara school.
As last year we offer two different shifts, from 3 to 9 July and from 10 to 16 July.
The registration period is open until the 30th of May or until the available places are sold out.